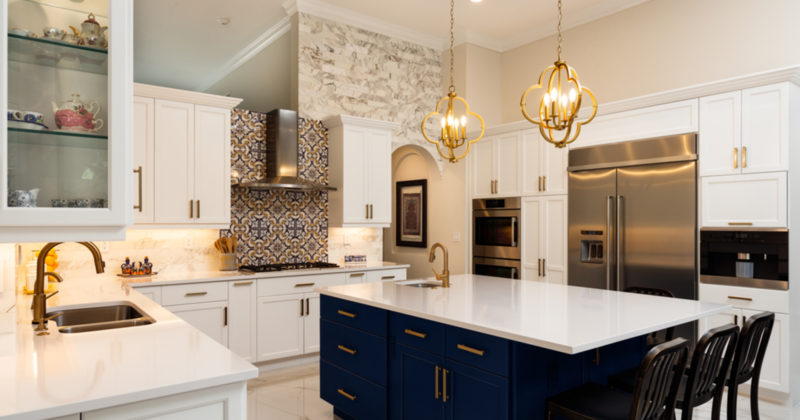 Home design trends are constantly shifting, but the changes have been much more noticeable these past few years. Homeowners want a refuge, multifunctional spaces and room for outdoor entertaining.
But will lifestyle continue to drive the home renovation market this year? Let's take a look at what's trending in terms of style, decor and must-have amenities?
Wellness and ease-focused design remain popular.

People are interested in amenities that promote wellness such as hot tubs, zen gardens and in-ground jacuzzis. Smart features designed to simplify everyday life (e.g., smart security, lighting and automation) have also gained in popularity.

Environmental awareness is growing.

Homeowners have become concerned about the environmental impact of their living spaces. Sustainable building materials such as bamboo and cork are a bit more commonplace. Similarly, we're seeing more recycled brick, glass and steel. Energy-efficient upgrades like solar panels and new windows can add appeal (and value) to a home.

Kitchen design has become a focal point.

The kitchen isn't just for cooking. It's the social center of the household so ample gathering space is a must. Other must-have features include double sinks, water filtration, islands and walk-in pantries.

Marble still carries weight.

Bold, beautiful and available in a variety of textures and colors, marble is renowned for its durability. But don't think marble is for floors and countertops only. An elegant complement to traditional or contemporary settings, marble has become a popular option for other areas of the home.

Fireplace inserts add warmth most anywhere.

Fireplaces have long been sought-after amenities, especially in colder climates. But traditional fireplaces aren't an easy add-on. Inserts, however, are energy efficient and integrate easily in (or between) most rooms. Plus, they have added features, such as thermostats, remote controls and electronic ignition.
Curious about exploring a certain home improvement trend? Reach out today.